by Nolan Mancuso
When speaking with members of the community, I've found that people are often surprised to learn that Lakeland Networks builds, owns, and maintains our own infrastructure. Our network is "our network", which allows us to set the standard for quality. This means that before our service is an option, we are personally on site planning our network expansion. We create our own detailed plans and permit applications, we work with the local townships and municipalities to arrange for roadway occupation, and we're the ones out staking our new route.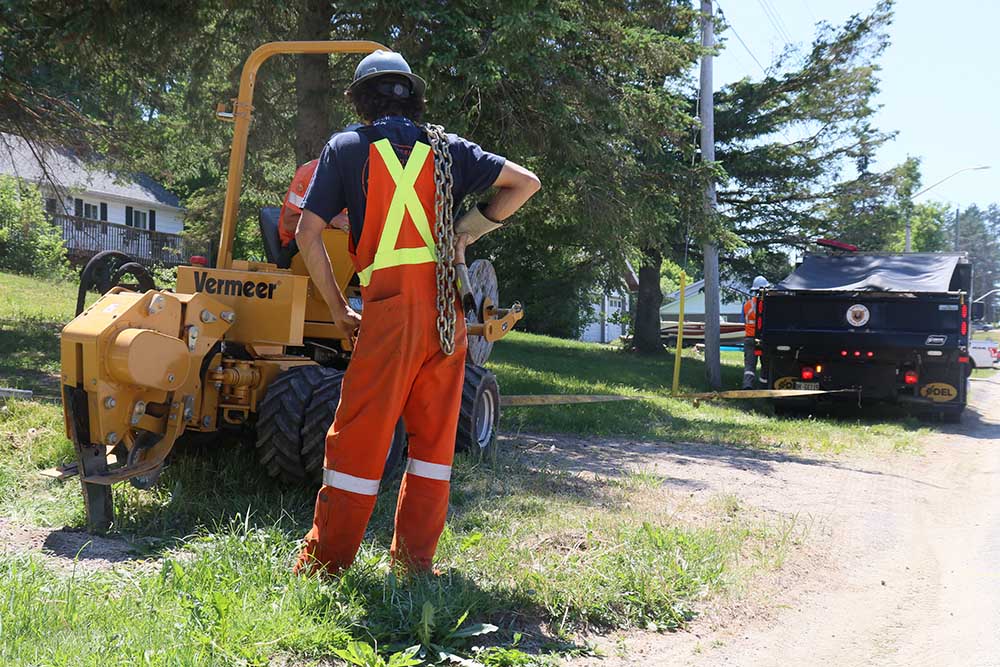 Once an expansion is fully planned and permitted, we get to work building; as you probably know, Canada has two seasons: winter and construction. Here at Lakeland though, construction is constant. Our aerial expansions are mostly planned for the winter, and our underground expansions ramp up during the warmer months. We employ a skilled team, based out of Bracebridge, to build and connect everything needed to better serve the Muskoka, Parry Sound and Almaguin communities. If we need more help, we hire local contractors with whom we work side by side. 
Basically, we oversee every step of the process to ensure we have the best network. From conception to connection, Lakeland's team is here to serve our community!