By A.M.
Did you know…
That an average of 17% of everything printed is considered waste?
That half of all printed documents are discarded within 24 hours?
Each month, thousands of paper bills are printed, stuffed into envelopes, stamped, and mailed. Besides the monetary costs associated with paper bill distribution, the costs to the environment can't be ignored.  
Paperless or E-Billing can have a significant impact! Consider the benefits of eliminating tons of solid waste, lowering greenhouse gases and emissions, and saving millions of beautiful trees!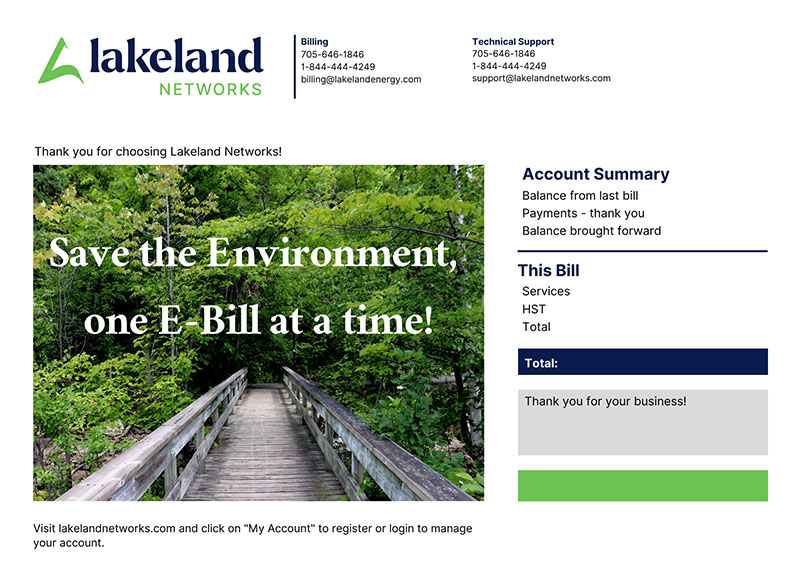 There is no doubt that making the switch to e-billing and e-payments can be a huge benefit for both organizations and for our community!
Next time you visit your mailbox, check which communication you're getting on paper and inquire if it can be sent electronically. Save yourself some time and show our environment some love!