by Emily Anderson
Collective enthusiasm and dedication towards a mutual goal; that's what being on team Lakeland is about. The get-up-and-go motivation is strong inside our offices. Each role is extremely important in getting you connected and each of our employees not only get their job done but go the extra mile to help out another team member.
"I found out that if you are going to win games, you had better be ready to adapt."
~ Scotty Bowman
This quote is by Scotty Bowman, the most successful coach in NHL history. Scotty Bowman holds the records for most regular season victories (1,244), as well as Stanley Cup® playoff wins (223). Bowman coached 2,146 games in the NHL, and led his teams to nine Stanley Cup wins, including five with the Montreal Canadiens, This story rings true for Lakeland, each player has an impact on the outcome of our daily success, on projects big or small.
Bobbie-Jo, our Customer Experience Supervisor, supports the Customer Service Representatives and Billing & Collections team. She explains a bit about her team dynamic. "Although we are one team, each team member plays a unique and important role in connecting our customers and assisting the bigger picture. We have billing specialists who oversee the monthly billing process as well as the collection process. We have a scheduling specialist that works daily at organizing our technicians for installs and service calls, while communicating these dates and times to our customers and maintaining their needs and wants. Lastly, we have one of the first level technical support specialists that aids customers throughout the day into the evening hours. As a team we collectively answer calls from our customers who wish to make account changes, have questions about their bills and services, need assistance with payment or the online portals, etc. While we each have our own job to do, we all strive to help each other provide exceptional customer service. Whether speaking to an existing customer or future customer, we're here to help however we can."
Rather than having opponents in this game of connectivity, our goal is to score in our surrounding communities, in hopes to grow our team even stronger. This drive for success is felt by each team member here at Lakeland, that's why each of us show up and do what we do each day. Having confidence in your next move is important, for accuracy and helpfulness to our customers. "With such a great span of responsibilities and tasks it is important we have a strong team to continue to assist our customers as efficiently as possible. We are continuously learning and leaning on one another", Bobbie stated.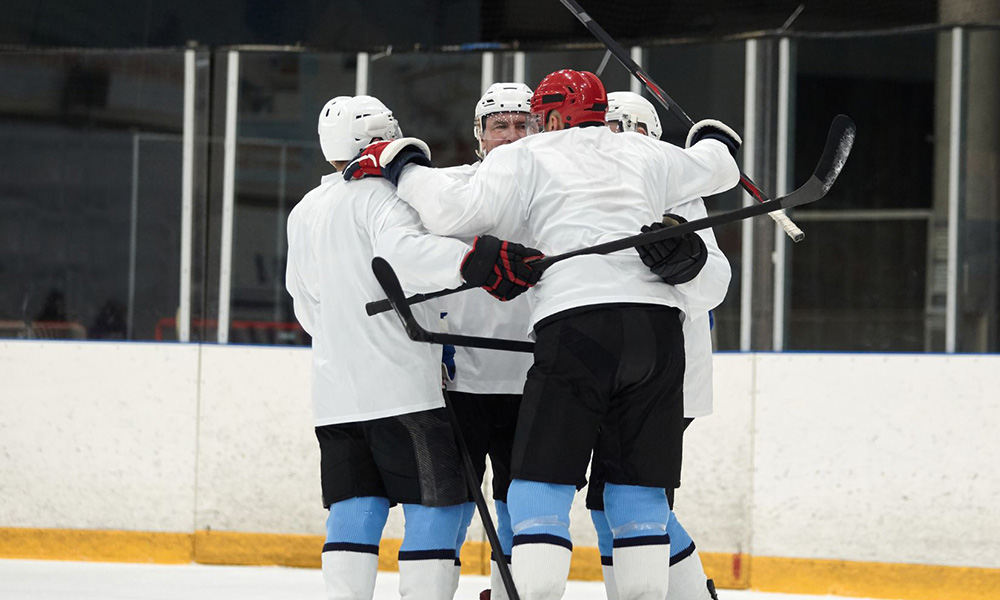 The Customer Service Team takes the "face-off" when interacting with customers. Customer Service Representatives are often the first point of contact for existing and future customers.
Knowing this, this team maintains the ability to quickly assess what department or team member would be best suited to assist the customer, in a timely and accurate manner. Our Customer Service Team often interacts with our Sales and Technical Support teams by transferring calls/inquiries to them. Our players are all interconnected, creating a "powerline" shift to get the goal, and make the crowd go wild.
We appreciate our customers, our fans in the front row seat, who continue to trust us as their local Internet Service Provider. Our team loves that they get to be "directly involved with our customers on many levels". Team Lakeland does what we do because of you. Our customers and communities are a vital part to our team motivation. "We all support each other and have a combined goal of providing the best local service possible. The best part about this team for me though, is knowing we are growing in leaps and bounds but try to remain the small town, local company that our customers have grown to appreciate." – Bobbie. Your connection is a win for our community.