by Emily Anderson
To be connected across space and time to the internet is no longer a modern luxury; something that many take for granted. Across the GTA (Greater Toronto Area), it is expected that you can move neighbourhoods without the worry of an unstable internet connection. While Muskoka is a place of peace and quiet, full time residents and seasonal residents should not have to settle for an unstable internet connection, "Just because life is slower up here, doesn't mean the internet has to be" said Vince Kulchycki, COO, Lakeland.
Lakeland Networks' employees live, work, and play locally and we understand the necessity of being able to connect to the internet. That's why we strive to get our communities connected, because we have dealt with poor connections ourselves for so many years. I, Emily, have lived in Bracebridge my whole life and have moved three times across the area. My current home has the privilege of being connected with Lakeland Networks; this is the first time my family has been able to get Netflix.
When asking a resident of a Toronto neighbourhood, Sofia Petronijevic, if she has ever had to worry about her internet connection, she explains that she "only worries about losing connection when the power goes out," and further states that, "reliable ISPs are a given in my area. Even if I were to move across the city I'd have endless options for reliable Internet Service Providers, so making sure there's a good ISP in the area before moving wouldn't cross my mind." These opposite ends of the spectrum need to be addressed. Lakeland can't do it alone as one company but continues to make new build efforts annually.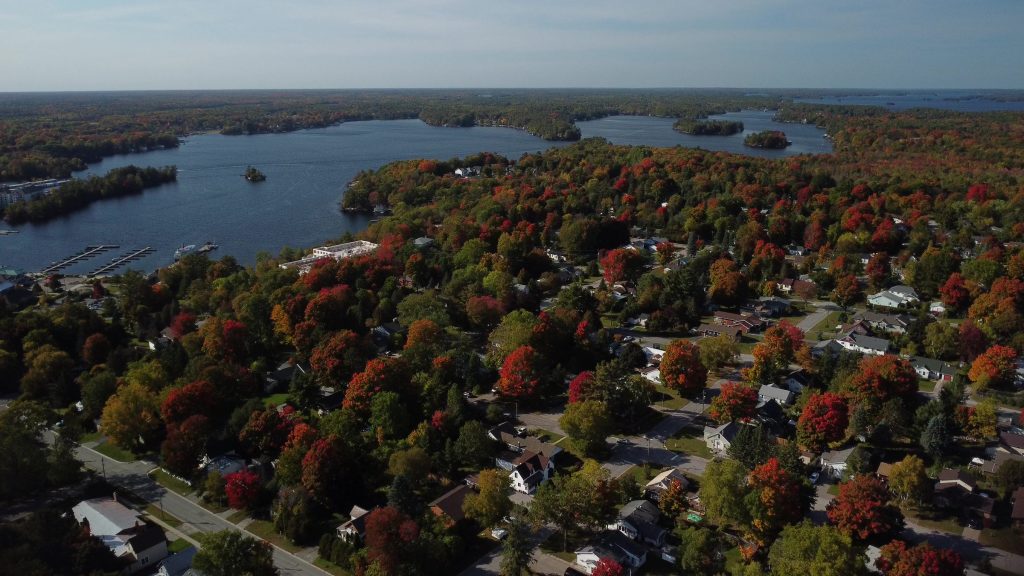 Across the globe, the COVID-19 Pandemic changed the way people work, receive their education, how they interact with one another, and how they stay entertained in times of isolation. Technology is advancing faster than ever, and those with lack of access to proper, reliable internet are being left behind. A Muskoka resident admits that "Lakeland Networks Fibre has a solid connection. My family was with Bell before, and Lakeland has been the faster and more reliable option. I work remotely in Bracebridge with my workplace headquarters being in Toronto, without good internet service I wouldn't have this "best of both worlds" option."
Another local resident and employee at Lakeland Networks explains why having access to good quality internet in Muskoka is important to him, "It [the internet] enables connectivity to employment and education opportunities, it provides instant access to healthcare/telehealth services, it supports economic development by attracting new businesses and industries, and last but not least good quality internet helps facilitate social connectedness allowing individuals to stay in touch with family who are not local and friends as well as being able to participate in online communities."
It is imperative in small towns to feel comfortable signing on and staying on, whether you are a business, institution, or individual. Another quote, from a Bracebridge resident, worth sharing "I feel so spoiled working from my home in Muskoka! I have a peaceful, rural environment with trails, lakes, and wildlife to enjoy in my downtime, and crazy fast internet for when I hit the home office on Monday morning!"
We all love and appreciate the place we call home until the Wi-Fi disconnects. While some may see rural Ontario as "the slower life" and a great place to disconnect, we still rely on fast paced internet to live, work, and play; just the same as residents of the GTA. Lakeland is your local option driving the change for consistent connectivity in Muskoka, Parry Sound, and Almaguin.