by Ken Rasmussen
In today's tech-driven world, providing customer service and technical support remotely is crucial. It is important that both support and the customer understand what is going on. We need to listen carefully, be respectful, and keep things simple. Not everyone is familiar with the same terminology so we need to find common ground. It is key to be able to explain complex issues and make it relatable using real world examples or taking the extra time to explain the problem and the solution in its entirety.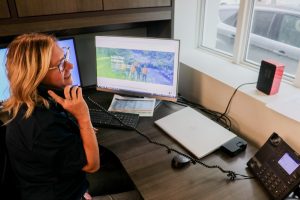 Listening is Key
Listening is the most important skill when troubleshooting a problem. When customers come to us with technical issues, we need to listen to the problems they are having, to diagnose their issue. We need to ask the proper questions, learn more the problems they are experiencing, and assist them in completing tasks that are needed to resolve the issue.
Keeping It Simple
Technical support often comes with unique terminology or issues that most people do not hear about or deal with regularly. However, when using terms unknown to the customer, we also need to explain things in plain language that everyone can understand. Whether this means explaining issues in relatable ways or relating the problem to how sending mail works. Using real world examples that people understand, makes the issue relatable so everyone knows why certain steps need to be completed.
Respect for Everyone
Not everyone is comfortable with technology, and that's okay. We treat all customers the same, regardless of their technical knowledge. When assisting customers, we are patient and make sure to take our time explaining things step by step. We break each step down and do not move on to the next step too quickly. Working together helps get the problem diagnosed and fixed so that customers issues are resolved quicker.
We Are Here to Help
It is all about making sure everyone is on the same page. We should remember that everyone is unique, with different personalities and skills. By listening actively, keeping things simple, and showing respect, our customers are willing to work with us to get issues resolved.