By, Alex Carmona-Epp, Junior Technical Support Specialist
Whether it be walking through a forest or simply listening to the bird's chirp on my drive to work every day, there is nothing that brings a greater smile to my face than seeing what nature has to offer. Ever since I was young, I have loved going camping and being outdoors with my friends and family. Looking back, those moments are some of my most cherished memories.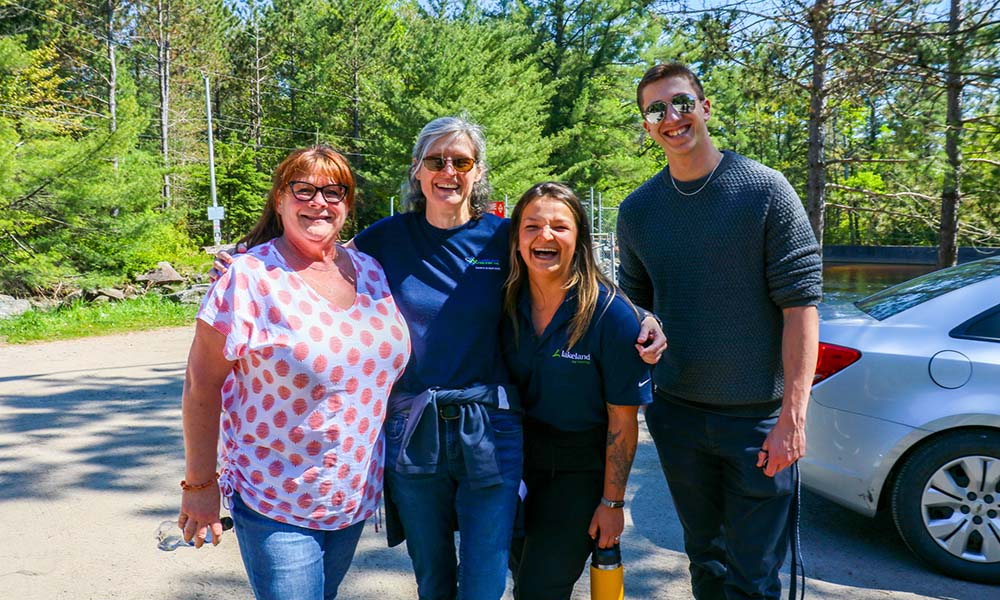 As a recent graduate of Ontario Tech University and a new member of the Lakeland Networks' team, over the past couple of years I have spent most of my time inside working towards my degree. As I approached the end of my degree and began my entry into the work force, I started to feel anxious that I would once again spend most of my time inside. To my surprise this anxiety was taken right away thanks to Lakeland's social hours. A social hour is a time to connect with co-workers and create a moment of relaxation during our busy times.
Workplace social hours are not something that I have experienced in my previous jobs. I have never had a company focus so much on the wellness of its employees. The first social hour I had was a group walk through Wilsons Falls in Bracebridge. This experience felt like a breath of fresh air in what was one of the busiest times of my life. It felt nice knowing that I was in a caring environment where mental health is acknowledged and taken seriously.
After this experience I noticed that throughout my day I had a better attitude which result in better productivity. The next social hour I am looking forward to is our Disc Golf Tournament. I am so excited to spend time with all my co-workers and to have a relaxing afternoon to unwind. Moments like these are what ground us and help us when the week sometimes gets difficult.
As a result of these social hours, I am challenging myself to be more active and involved with nature. The benefits of these social hours undoubtedly create a better work environment. I encourage all that read this to take a moment out of your day and indulge with nature.