By Dave Keith
Lakeland Networks regularly fields questions on government funding programs with reference to making high speed internet more available. There is no simple answer to this so we thought we would share a very high-level overview and provide some funding program sites for you to peruse.  
The Federal Government, Provincial Governments, Districts, Municipalities, Internet Service Providers (ISPs), and other organizations are all focused on getting reliable and quality high-speed internet to those who do not presently have it. Specifically in Ontario, the goal is for everyone in Ontario to have access to reliable high-speed internet and cellular connections at home, work and within our communities.
Now more than ever, people need access to dependable high-speed internet in to:
stay in touch with friends and family
access public services like health care and education
operate businesses
work from anywhere
create jobs and enhance economic growth
There are many funding programs that are available to drive the growth of better broadband services. These programs are made available to various groups, including ISPs such as Lakeland Networks. Lakeland has and will continue to submit applications where applicable. The application practice is typically a very detailed and lengthy process that includes providing and meeting certain criteria. An example of criteria that would be found ineligible for funding is where funding applications for new service can't be made. If there is an internet end user presently receiving a 50Mbps download internet speed on a municipality street, then that may make this entire street ineligible for any funding. The ISP has no control over the funding requirements.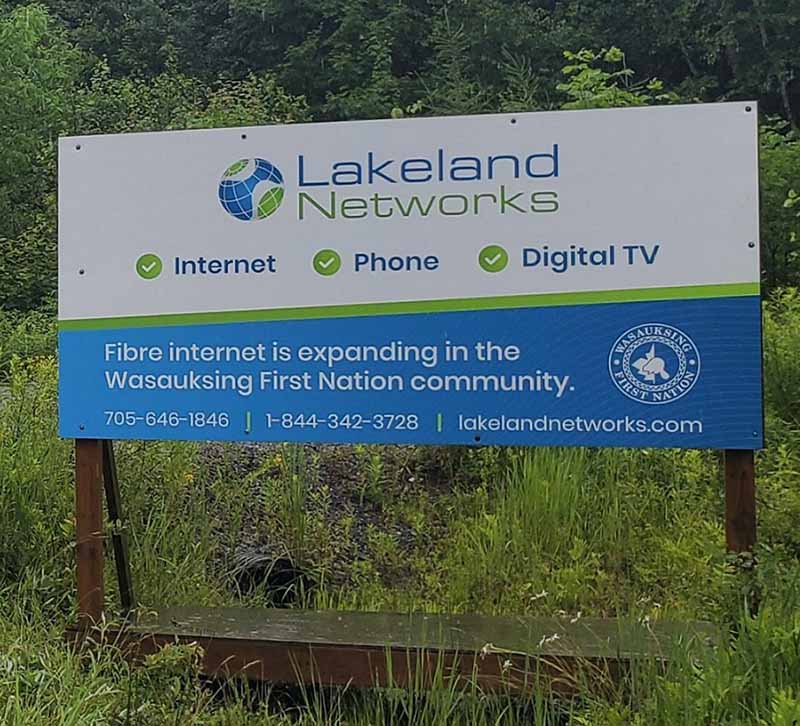 If awarded funding, the awarded party must adhere to the timelines and guidelines set forth by the awarder. Many issues play a role in an awarded project being successful in implementation. Today's market has made procurement of stock and materials very difficult with extremely long delivery times and even non-availability of stock and materials; increased prices are the norm. Shortage of labor has also increased the difficulty of completing an awarded project.
Lakeland Networks is very happy to have been awarded 4 funded projects within the last 14 months. Other Ontario internet service providers (ISPs) have also been awarded funded projects throughout Ontario. Even with our funding programs, Lakeland continues to build out our network with our own capital dollar investments.
We wanted to provide you with a high-level overview of funding programs while also providing names and links to some of the well-known funding (the following links open in a new tab):
Improving Connectivity for Ontario (ICON) program
Eastern Ontario Regional Network (EORN)
Southwestern Integrated Fibre Technology (SWIFT)
Bringing high-speed internet to the North
Northern Ontario Heritage Fund Corporation
Next Generation Network Program