by Dave Keith
The past few years have seen massive growth in the need for high-speed quality broadband. The need is not localized to just our local communities in Muskoka, Parry Sound, and Almaguin, but worldwide. The CRTC (Canadian Radio-television and Telecommunications Commission) has set targets for national broadband availability. Their initial target was to reach 90% of Canadian households with 50/10 (50Mbps Download / 10Mbps Upload) unlimited service by 2021; this target has been met. Their overall target is to reach 100% of Canadian households with 50/10 unlimited by 2030 and they advise this target is on track.
2014 – 79% of Canadians have access to high-speed internet.
2019 – Canada's Connectivity Strategy is announced targeting 100% connectivity by 2030.
2022 – 93.5% of Canadians have access to high-speed internet.
2030 – 100% of Canadians are expected to have access to high-speed internet.
Source: Above data from Innovation, Science and Economic Development Canada.
Although Internet traffic has increased steadily over the last years, the pandemic saw atypical growth as more Canadians have come to rely on their home Internet for school, work, and entertainment. Consumer behaviour shows that many Canadians are spending more and subscribing to faster speed tiers. Due to the deployment of new technologies such as fibre, additional Canadians are able to subscribe to faster Internet speeds. More and more Canadians are subscribing to 50/10 Mbps download/upload speeds or higher.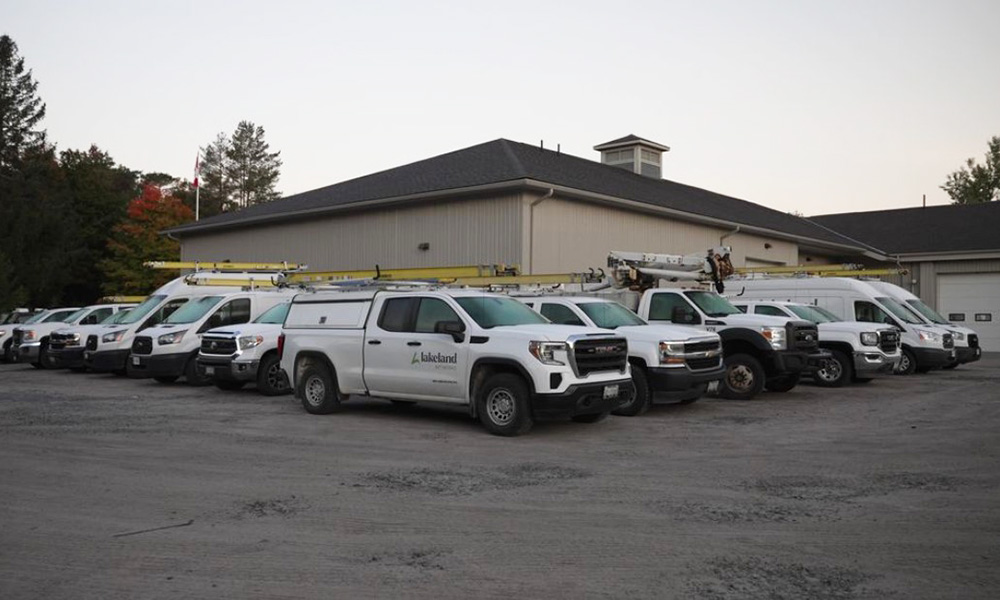 High speed broadband is important as it gives you more bandwidth that enables you to spread around many users and devices and helps to continuously access the internet without any interruptions. If it's just streaming and web surfing you need, you likely won't need much. But if you're looking to stream 4K video, play online games and connect multiple devices, you'll need more bandwidth, for which users are typically paying more.
At Lakeland networks, we are doing our part in the "market need for growth" by completing self funded fibre builds, applying for funding opportunities, and building awarded funding projects. In the past few years Lakeland has seen substantial service area growth to new homes passed, primarily due to these awarded funding projects. This growth has driven new and local employee growth by over 25 new employees.